Aloha and Welcome to our Maui Home!
Kay and Vijay Madnani are the owners of Madnani condos. We take pride in our condos by the ocean in West Maui, Hawaii. We are your caring hosts and it is our privilege to welcome you to Maui and have you as our guests in our condos at the Valley Isle Resort.

We are from San Jose, California and the proud owners of two units (607 and 1205). We spend most of the winter months in Maui in our Penthouse unit (#1205) and the remaining months on the mainland close to our son or traveling to various destinations. We are both from Silicon Valley technology/computer related fields and are now retired after having worked for over 30 years.

We take great pride in renovating and maintaining both our condos with personal touches and upgrades. Each condo has its own charm and character. The studio (unit 607) is ideally suited for 2 guests and is a direct ocean-front unit with all the amenities of a full kitchen. The Penthouse (unit 1205) is a one bedroom oceanfront unit that is our personal residence during our stay in Maui.

Our guests love the convenience of being on the beach of Kahana and within walking distance of several Restaurants and grocery markets, as also a Farmer's market. We are passionate about providing services and luxurious accommodations for our guests and we love meeting our guests when we are in Maui. We have had very positive feedback and comments from our guests on their stay in our homes in Maui, a very special place in our hearts; a place where they watch the humpback whales from their lanai; a place where they sleep listening to the waves of the ocean; a place they return to year-after-year and meet their friends; a place where they celebrate their anniversary and important events; and much more…We invite you to spend time with us in Maui and like us on our Facebook page.

You can post your review on our Facebook page.

As the saying goes 'MAUI NO KA 'OI!!' (Hawaiian translation: Maui is the best).

Your Hosts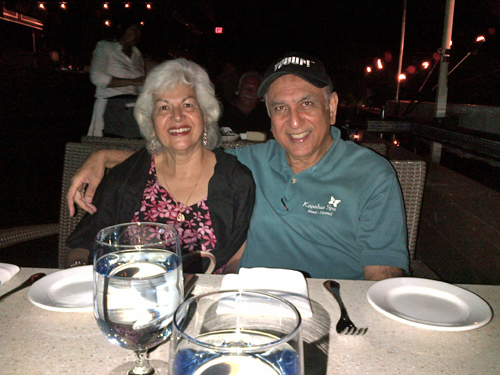 Lahaina Rooftop Of Fleetwood Mac